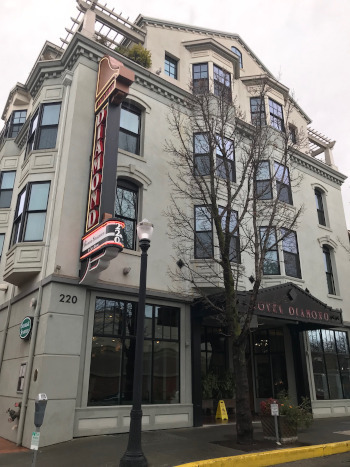 Fire and Water: Critical issues in planning for California's future
The 2019 annual conference was held in Butte County, at downtown Chico's Hotel Diamond on Friday October 25, followed by the traditional Saturday Field Trip which this year toured Paradise and Oroville, and concluding with an evening banquet at the California State Park Visitor Center on the grounds of the historic Bidwell Mansion.
The primary focus of this year's conference was a review of the devastating Camp Fire which struck the community of Paradise on November 8. 2018, and an offering of planning perspectives for fire safety.
A special session this year provided an overview presentation of planning roles and responsibilities, with a roundtable discussion valuable to both new and experienced commissioners alike.
Participants also received presentations regarding the California State Water Project, and the Oroville Dam where the spillways have recently been reconstructed after suffering water damage in 2017.
---
Friday, Oct. 25
Morning:
Luncheon: Buffet provided by Hotel Diamond Dining
Afternoon:
Evening:
Saturday, Oct.26
Morning:
Luncheon:
Afternoon:
Evening: