Presenter, 92nd General Conference, Oct. 6, 2023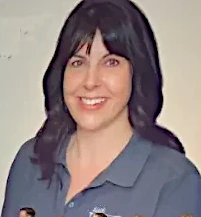 Lisa Mayo is the President and CEO of Visit Tuolumne County, the destination and tourist bureau.
"As a kid serving ice cream [at the Fallon House Ice Cream Parlor in Columbia], I would see all those people come in with accents and speaking different languages and wonder how did they get there," Mayo once said. "Now, I know. It's all about the marketing and what we do as a destination marketing organization."
That awe for travel and hospitality still drives Mayo's work reaching out to potential visitors across the nation and globe.
She graduated from Cal Poly San Luis Obispo with a Bachelors Degree in Recreation Administration in 1994.  She went on to work at golf courses and wineries in California and later joined the Calaveras Visitors Bureau as its director. After 11 years there, she moved to neighboring Tuolumne County's tourism bureau where her responsibilities include coordinating public relations, social media and other outreach efforts.
In 2019 Mayo received the Certified Destination Management Executive (CDME) certificate from Destinations International. 
In 2021 she was appointed to the Board of Directors for the Destination Marketing Association of the West (DMA West).