Presenter, 92nd General Conference, Oct. 7, 2023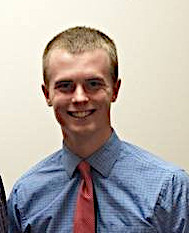 Jaron Brandon is Tuolumne County's Supervisor for District 5, born and raised in Columbia and Jamestown by loving parents, one a professional musician and entertainer (Lori Brandon) and the other a 30-year local small businessman (Ron Brandon) of Live Oak Music in east Sonora.
After Sonora Union High School, he attended the University of California, Merced, graduating with a B.A. degree in Government and Political Science. During this time, he started at the grass roots doing voter registration and was soon drawn into student leadership including the Associated students and several internships for both parties in the State Assembly, State Senate, and Congress.
Brandon was elected in 2020 on a platform of housing, jobs, and government transparency, to become the youngest county supervisor serving in the state of California.
He says that in his time outside of work, he enjoys hiking the beautiful local area like out at Table Mountain, rollerblading, jujitsu, doing community service, and binge-watching TV shows