Conference Presenter -  Pleasanton, CA,  October 14, 2022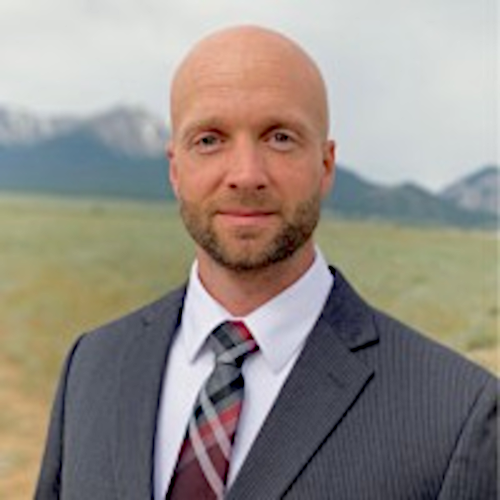 Jarom grew up in Northern Idaho in a town called Coeur d'Alene. After graduating from high school, he served his church as a missionary for two years in Venezuela.
Once he completed this missionary service, he aftended Boise State University, majoring in Mechanical Engineering.
During his junior year at Boise State, he applied for the Navy Officer Nuclear training program, which is considered the hardest academic program in the United States military. To be accepted into the program, he had to interview with 3 nuclear engineers, followed by a 4 star admiral in' Washington D.C, who was the highest ranking member of the U.S. military at the time.
Jarom was accepted into the program, and after his graduation from Boise State, he started his military training with Officer Candidate School in Newport, Rhode Island, to become a U.S. Naval Officer. After his commissioning, he proceeded to Naval Nuclear Power School in Charleston, South Carolina, studying nuclear power plant theory and design. This school was followed by Nuclear Prototype, in Ballston Spa, New York, where he became qualified to operate and manaage nuclear power plants.  Jarom continued on to qualify as Officer of the Deck on the USS Michigan, an Ohio Class submarine deployed out of Guam, and completed several Western Pacific deployments, only to complete his active duty service in 2015, where he accepted a position with the Bureau of Reclamation.
At the Bureau of Reclamation, he oversaw the performance of all federal hydroelectric facilities in the Northwest, including US Army Corps of Engineers, Bonneville Power, and Bureau of Reclamation plants, and then transitioned to manage over 20 dams and a pumped storage hydroelectric facility in Colorado, and while he was there he obtained his Master's degree in Engineering Management.
In 2019, he came to California as the General Manager of the Tri-Dam Project and Tri-Dam Power Authority, both public agencies that own, operate, and maintain hydroelectric power plants in the Central Sierras.
Jarom is married to his wife Kristi, who he has known since kindergarten, and they have 3 girls ages 5, 7, and 8, and when he's not at work, he's with his wife and girls traveling, skiing, hiking, or boating.