Featured keynote speaker at the CCPCA 91st General Conference.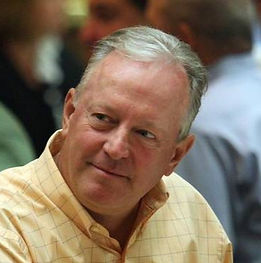 George Radanovich is a native of a Mariposa County farm family and a former member of Congress. He is a graduate of CalPoly San Luis Obispo.  After college, he performed a variety of jobs, including work as a banker, substitute teacher, and construction worker.   In 1982 George began growing grapes in Mariposa County and in 1986 he opened the Radanovich Winery, the first winery in the region. He was the first winemaker to serve in Congress since Thomas Jefferson.
George served as a member of the Mariposa County Board of Supervisors from 1988 to 1992. In 1994 George ran for Congress, defeating entrenched Incumbent Richard Lehman by 17 points.
In Congress, George served as a key member of the Resources Committee, Chairman of the National Parks, Recreation and Public Lands Subcommittee, Chairman of the Water and Power Subcommittee and Co-Chair of the Water Caucus. He served in Congress from 1994 to 2010, becoming a leading advocate for California's agricultural, resources and recreational communities. He voluntarily retired from Congress in 2010.
After leaving Congress, George served as Chairman of the Board of a small family retail business founded by parents in 1955. In 2016 George become President of the California Fresh Fruit Association. He left that position in 2019 to promote agriculture, labor, water and veteran's policies in Washington, D.C. and across the nation.