Presenter, 92nd General Conference, Oct. 6, 2023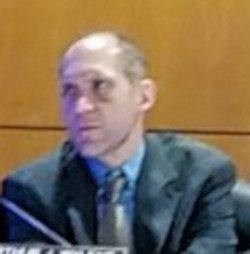 Arthur Wylene is General Counsel for the Rural Counties Representatives of California, responsible for providing counsel to RCRC and its affiliate entities on a variety of internal matters as well as continuing to provide legal analysis on proposed legislation and regulations. Mr. Wylene previously served as RCRC Governmental Affairs Counsel.
Prior to joining RCRC, Wylene served as the appointed County Counsel for Tehama County. Wylene is a 2002 graduate of New College of California, School of Law, and a former law clerk for the California Supreme Court. Wylene has received numerous awards and recognition for his work over the years, including RCRC's inaugural President's Award in 2014.