We have made arrangements for discounted rates at three different lodging properties within easy walking distance of the CCPCA 90th General Conference, in Eureka, California on October 15 & 16, 2021.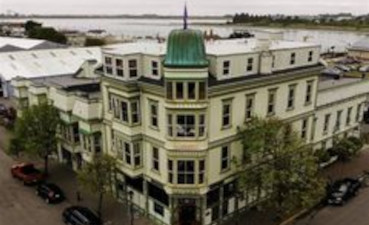 1. The Inn at 2nd & C
The Inn at 2nd & C is most conveniently located within the Historic Eagle House, where the conference is to be held.  There is a limited quantity of rooms available in this beautflul Victorian Inn, The doors to well-appointed guest rooms open to reveal Victorian-era decor, complimented with tasteful modern accents. Each room is unique and decorated with a personal touch, boutique hotel charm and delicate attention to detail. All rooms have private baths but only half of the rooms offer televisions. Call the Historic Eagle House at (707) 444-3344 and tell them you will be attending the CCPCA Conference, for more information and availability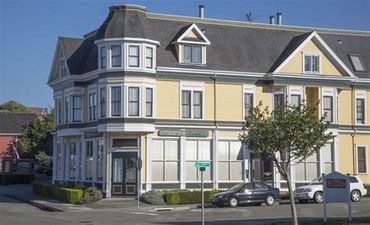 2. The Carter House Inns
The Carter House Inns are located just several blocks north in Old Town Eureka, about twelve minutes walking time to the Eagle House.  The Carter House Inns are within five buldings featuring Eureka's famous Victorian architecture, in the Queen Anne style, and they offer a wide range of accomodations.  Nice Queen Rooms are available for the CCPCA for $195/night for a two night stay during the conference.  Deluxe Rooms are offered at $250/night for King and $275/night for two Doubles.  The Carter House is very near the Waterfront, Kayak Rentals, and the Historic Carson Mansion.  The Carter House also offers continental breakfasts each morning and a complimentary glass of wine each evening during your stay.  Call the Carter House at (707) 444-8062 and mention that you are with the CCPCA to reserve one of these rooms.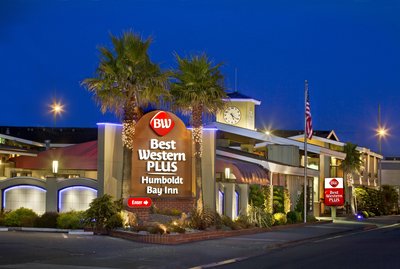 3. The Humboldt Bay Inn
3. The Humboldt Bay Inn is a "Best Western Plus" property, offering quality rooms at economical rates.  The Humboldt Bay Inn is located on the 101 near the Waterfront and Old Town, and is just nine minutes away from the Eagle House conference site by foot.  Rooms are thoughtfully furnished with Serta Master Suite beds, 42" flat-screen TVs, Fiber Optic Wi-Fi, and MP3 players.  Free continental breakfast, on-site fitness, and business centers, and room service from Kristina's Restaurant located next to the hotel.  The Humboldt Bay Inn is offering a 20% discount group rate for the CCPCA event.  Call them at (707) 443-2234 and ask for the CCPCA rate.